! -- *%%%%%%%%%%%%%%%%%%%%%%%%%%%%%%%%%%%%%%%%%%%%%%%%%%%%%%%%%%%%%%%%%%%%%%%%%%%%%%%%%%%%%%%%%%%%%%%%%%%%%%%%%%%%%%%%%%%%%%%%%%%%%%%%%%%%%%%%%%%%%%%%%%%%%%%%%%%%%%%%%%%%%%%%%%%%%%%%%%%%%%%%#, .%%%%%%%%%%%%%%%%%%%%%%%%%%%%%%%%%%%%%%%%%%%%%%%%%%%%%%%%%%%%%%%%%%%%%%%%%%%%%%%%%%%%%%%%%%%%%%%%%%%%%%%%%%%%%%%%%%%%%%%%%%%%%%%%%%%%%%%%%%%%%%%%%%%%%%%%%%%%%%%%%%%%%%%%%%%%%%%%%%%%%%%%%%%%%%%%%%# %%%%%. *%%%%* (%%%( %%%% %%%% #%%% %%%% ,#(##########(/*. .###########, ,###################### (####### ,#############/ ####### #######, ###########/ (#######. #%%% %%%% ,###################( #############. ,###################### (####### ( (#################( ######### #######, #############/ ########. #%%% %%%% ,#####################/ ############### ,#####(################ (####### *%%%/ ################### ##########( #######, (##############. ########. #%%% %%%% ,#######/ ######## ########.######## .######(# (####### %%%%%%%. #. (########( ############# #######, *#######,######## ########. #%%% %%%% ,#######/ (#######. /#####(#. .#######( .######## (####(* %%%%%%%%%%%. (#######/ ############### #######, .#######* ######## ########. #%%% %%%% ,#######/ #(##########/ ,#######, *#######/ .######## (###( /%%%%%%%% ,############## /###################, #######( #######( ########. #%%% %%%% ,#######/ ##########/ #######( /#######. .######## (####### %%%%%%%%. /#######(## *#####/ #(############, ######## ,#####(#/ ########. #%%% %%%% ,#######/ ##(####### ######## (############# .######## (####### /%%%%%%%%%( /%( #######. #######/ (###########, (####### ,#############, ########. #%%% %%%% ,#######/ ########* ######## *(############## .######## (####### .%%%%%%%%%%%%%%%%%%* ###, #######/ (#########, /#######,.###############. ##################( #%%% %%%% ,#######/ ################, .#######( .######## (####### .%%%%%%%%%%%%%%%%%%. #######/ (#######,,#######* ######(# ##################( #%%% %%%% .*******, **************, .*******, ******** ******** (%%%%%%%%%%%#. *******, ******.******** *************************** #%%% %%%% #%%% /%%%# %%%% #%%%%/ %%%%%. #%%%%%%%%%%%%%%%%%%%%%%%%%%%%%%%%%%%%%%%%%%%%%%%%%%%%%%%%%%%%%%%%%%%%%%%%%%%%%%%%%%%%%%%%%%%%%%%%%%%%%%%%%%%%%%%%%%%%%%%%%%%%%%%%%%%%%%%%%%%%%%%%%%%%%%%%%%%%%%%%%%%%%%%%%%%%%%%%%%%%%%%%%%%%%%%%%* -->
Our Speakers.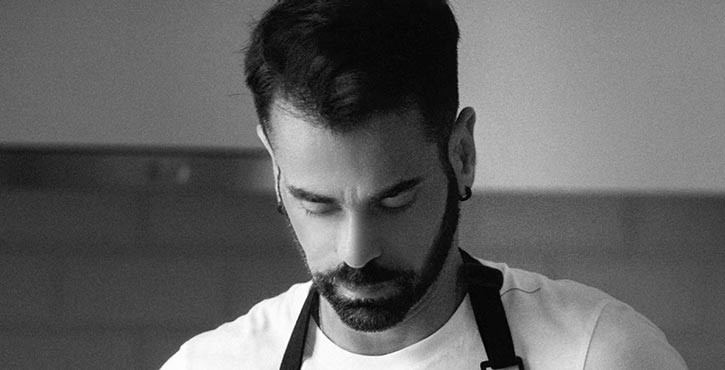 Tim Vasilakis
Founder & CEO of The Athenian
Tim launched The Athenian in 2014; growing from a humble market stall to a small network of locations in next to no time. Four times Award-Winning. The Athenian has gone through various stages, from Street Food, to shipping containers, to bricks and mortar and more recently to delivery only kitchens.
With 20+ locations across the UK and 8 locations across Spain, the unique success of The Athenian comes down to understanding the market, offering something unique, putting emphasis on the brand and story of the business and being able to adapt through changing times.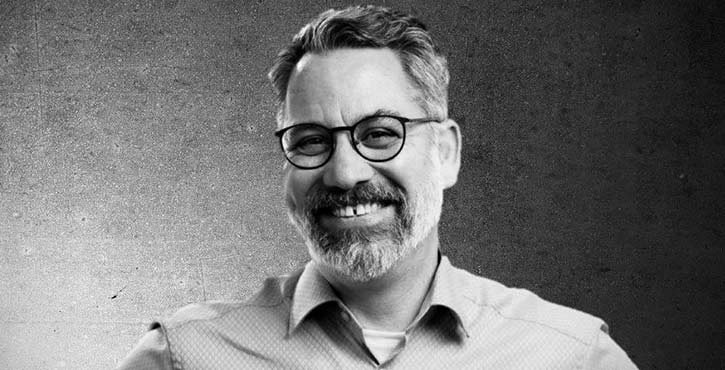 Stephan Leuschner
Director Ghost Kitchen & Broadcast – RATIONAL
RATIONAL's expert for international foodservice industry and ghost kitchen projects, business consultant and former Executive Chef will share insights how to develop your individual solution to setup optimized kitchens for delivery-only purpose. In 2021 he found the TrendTalk by RATIONAL Series and is moderating and directing this international format since.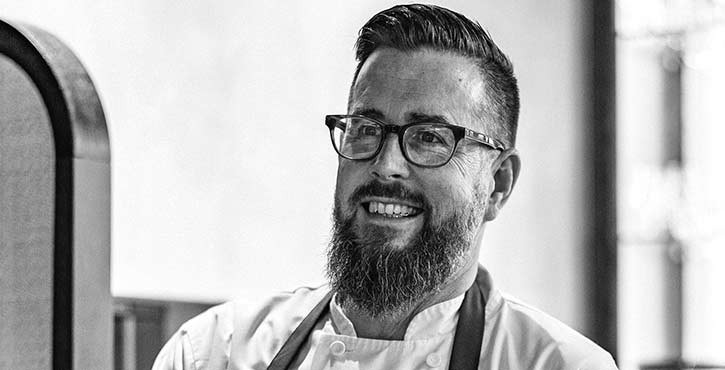 Jeff Kipp
Culinary Director, REEF Kitchens UK & Europe
A trained professional chef for the past 25 years, Jeff has been enamored with the virtual restaurants and the democratization of food. As a charter team member of REEF, he is responsible for the activation of content for the business in the UK and Europe.
REEF builds the ecosystem that connects the world to your block, connecting proximity with a diversity of content. REEF transforms commercial kitchens into Multi-Brand units, providing the expertise, technology and a network of 100+ leading food brands to enable partners to seamlessly operate multiple brands from a single unit, for both delivery and in-house sales.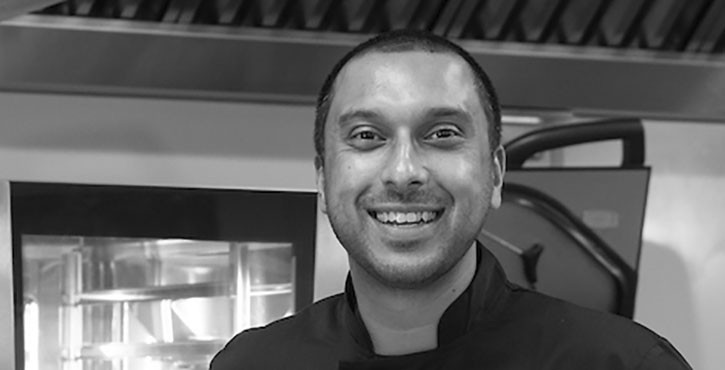 Rehan Uddin
Director Indi-Yang & Asian Restaurant Owners Network (ARON)
Rehan Uddin, a culinary visionary and dynamic leader in the world of Pan Asian cuisine. As the Head Chef of Indi-Yang, an acclaimed restaurant known for its award-winning Pan Asian creations, and the Managing Director of the Asian Restaurant Owners Network, Rehan Uddin has carved an indelible mark on the culinary landscape. With a passion for unifying ingredients from across Asia, Rehan Uddin has masterfully crafted a culinary symphony that captures the essence of diverse cultures. His journey, rooted in a British Bengali, Pakistani, and Indian heritage, has enriched his palette with an unparalleled wealth of spice knowledge. Beyond his kitchen mastery, Rehan Uddin is also an Asian expert ambassador for Rational AG, a role that exemplifies his commitment to pushing culinary boundaries.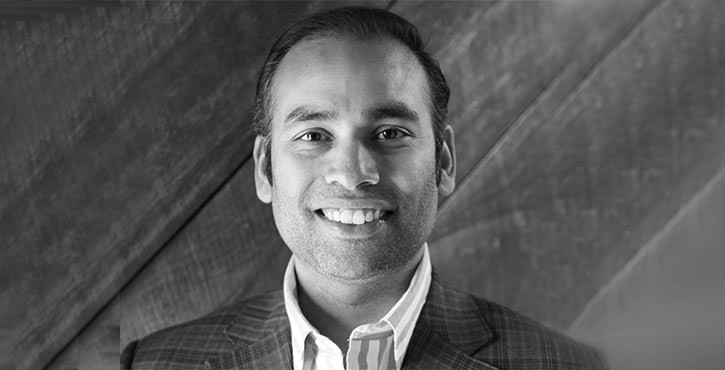 Rishi Nigam
Co-Founder and CEO of Franklin Junction
Rishi is co-founder and CEO of Franklin Junction, the world's first and largest Host Kitchen® marketplace, which allows restaurants to monetize underutilized kitchen capacity by selling secondary brands for delivery only. Previously, Rishi has served in the executive office of companies in the sports entertainment, restaurant, and airport industries.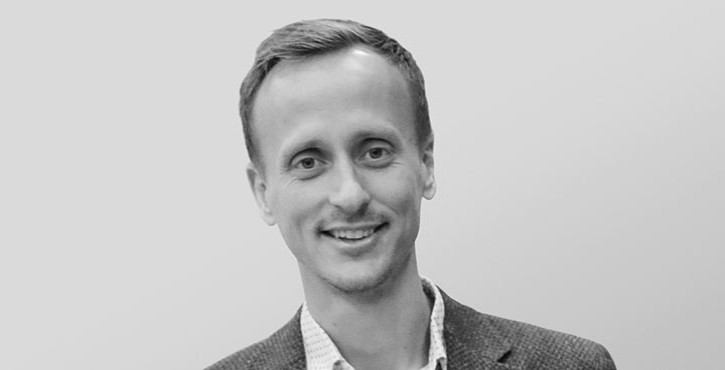 Daniel Baven
Co-founder and CEO of Noahs
Daniel leads a team of entrepreneurs innovating the traditional franchise model with multi-brand kitchen architecture and operating software. In addition to this, he is working closely with entrepreneurs in the fast casual sector to streamline and optimize their brands for international expansion, through Noahs franchise system and brand platform.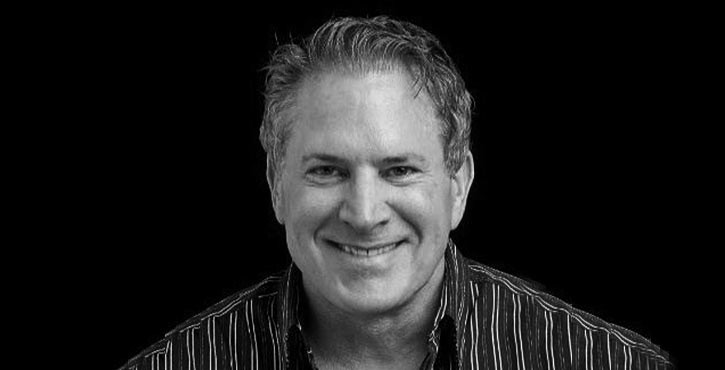 Brittain Ladd
Analyst & Business Writer
Brittain is a globally recognized expert on the topics of strategy, supply chain management, and logistics. He has 20-years of global experience working in retail, Oil and Gas, automotive, aerospace and defense, chemicals, and hi-tech industries. Brittain is one of the leading business writers and analysts writing articles for Forbes, brittainladd.com and LinkedIn.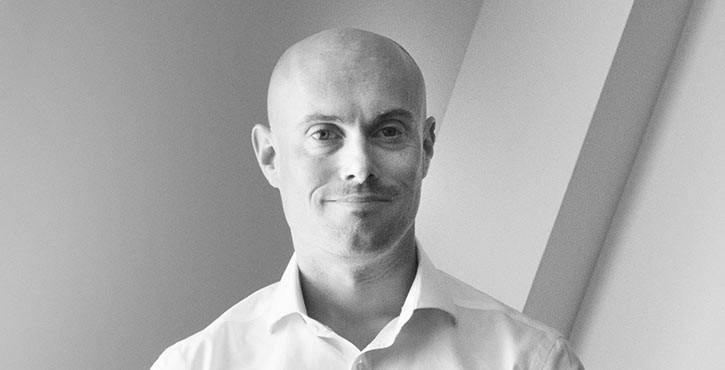 Michael Jones
Editorial Director, Progressive Content 
Voted 'Editor of The Year' at the CMA's International Content Marketing Association Awards 2020, Michael Jones is Editorial Director for Progressive Content in the UK. An experienced editor and writer, since 2013 he has headed up the content team for Foodservice Consultants Society International (FCSI), including its multi award-winning, quarterly magazine Foodservice Consultant and website. Michael also writes for additional clients in the foodservice sector, including KTCHNrebel.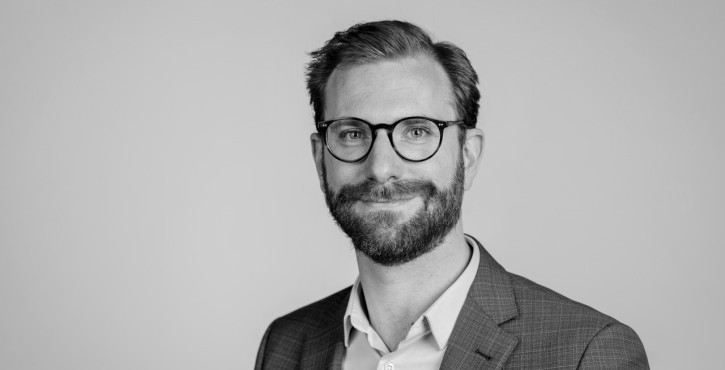 Carl Jacobs
Co-founder and CEO of Apicbase
Carl Jacobs is co-founder and CEO of Apicbase, the leading food & beverage management platform. He's also the host of the Food Service Growth Show, a podcast that's entirely dedicated to sustainably scaling the food industry. Besides his work at Apicbase, Carl is also Venture Partner at Birdhouse Ventures and mentor of startups.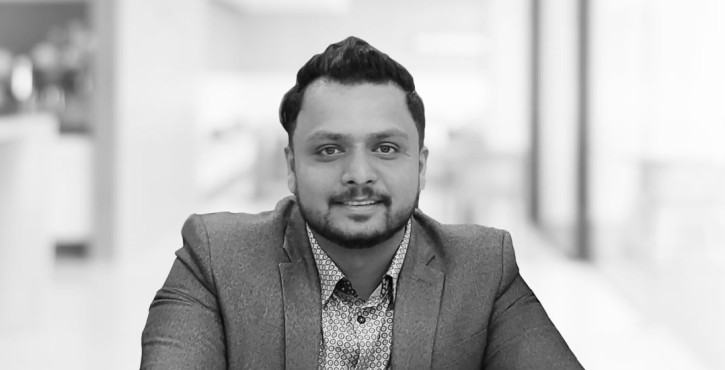 Amin Shaikh
Founder & CEO Instazap
Amin is the Founder & CEO @ Instazap - Ireland's First Super App for Instant needs. He is highly qualified IT Professional with 16+ years of experience in multiple domains. Amin has been a part of start-ups ranging from Retail to a Digital Agency, Renewable Energy & a BPO Company. He is a generalist at the intersection of technological sciences & humanities, busy building futuristic yet more connected world using vulnerability, compassion & empathy as core foundations.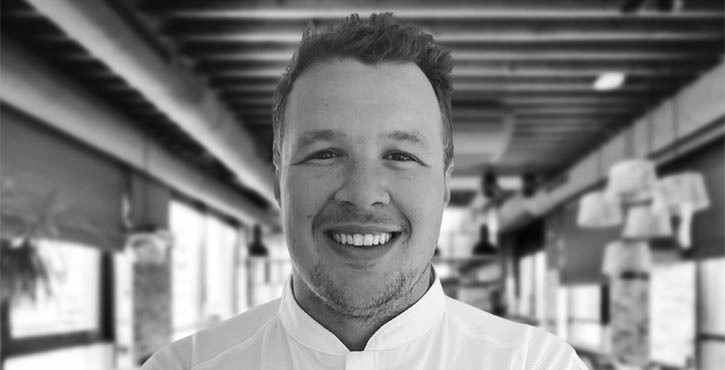 Dec Penfold
Founder Dec's Kitchen
Dec is the founder of Dec's Kitchen, a food consultancy that works with FMCG brands, businesses and influencers all over the world to create successful food brands and projects.
A chef by trade and former Deliveroo Development & Operations Chef, Dec has 15+ years of experience in varied roles across the food & hospitality sector. He has delivered a range of impressive hospitality projects, inclusive of pop up food markets, physical restaurants and global dark kitchen chains. Dec knows what it takes for a restaurant, menu or food project to be effective and is one of the go-to consultancy within the dark kitchen world.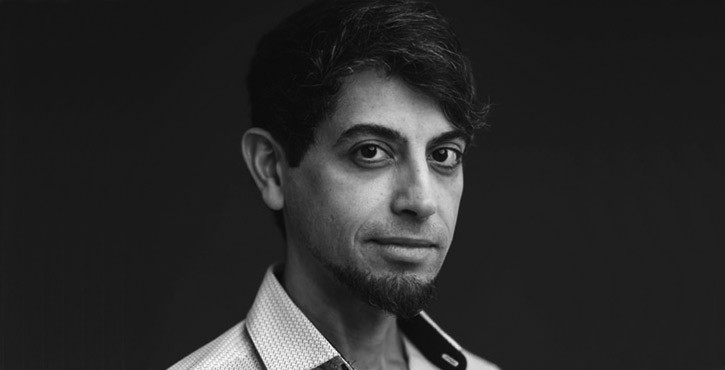 Haitham Al-Beik
CEO and Founder of Wings
Wings is an industrial research and design technology company digitizing commercial, logistical workflows, and operations with cutting-edge robotics, automation, machine learning, and AI. Wings is revolutionizing the last-mile delivery by automating and digitizing the fulfillment and distribution segment of the supply chain with a vertically integrated system.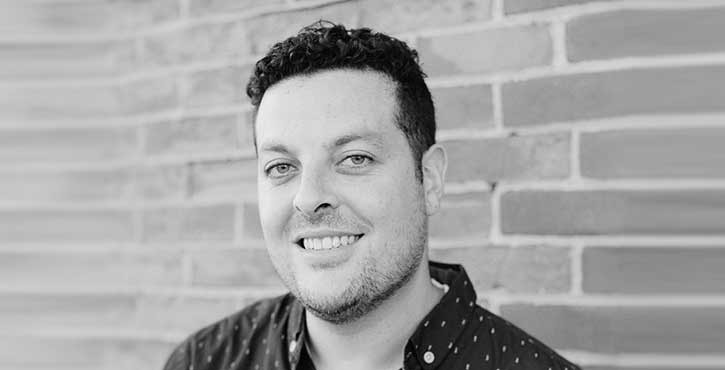 Andrew Martino
Founder & CEO, Ghost Truck Kitchen - Principal, Martino Hospitality
Andrew is a trailblazer in the ghost kitchen industry, founding Ghost Truck Kitchen (GTK) in 2017 with a simple mission: to make take out and delivery better. Better meant higher quality ingredients, more creative options, eco-friendly packaging, order ahead technology and a digital ordering experience that mimics being at a food truck festival. GTK's unique hybrid model blends digital and analog hospitality while using best in class technology to enhance the customer experience. As the GK industry evolves, Andrew is continuously on the cutting edge with a newer hybrid model set to open in 2023 in Jersey City, NJ focused on takeout, delivery and group dining.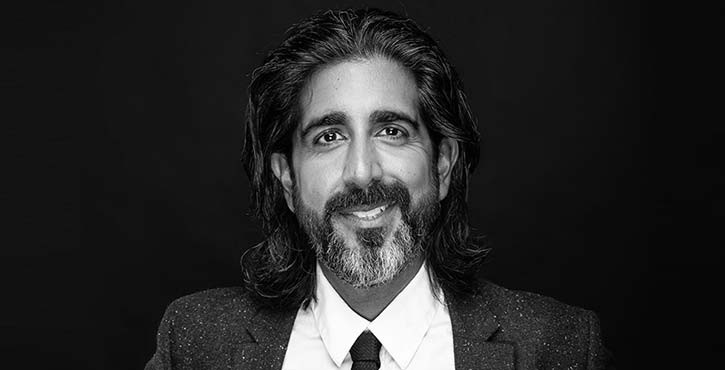 Ashwin Kamlani
Co-Founder/CEO of JUICER
Ashwin Kamlani is the Co-Founder and CEO of JUICER, bringing dynamic pricing to the restaurant industry. Armed with a technology background from Accenture and PwC and a Masters from the Cornell Hotel School, Ashwin built his career as an innovator and thought leader around e-commerce in the hotel industry for 20 years. He launched JUICER in October 2021 with other tech leaders from the hospitality and travel industries to help restaurants implement effortless dynamic pricing to increase revenue and profitability. JUICER is already working with enterprise restaurant groups and has a global footprint covering the US, Europe, and the Middle East.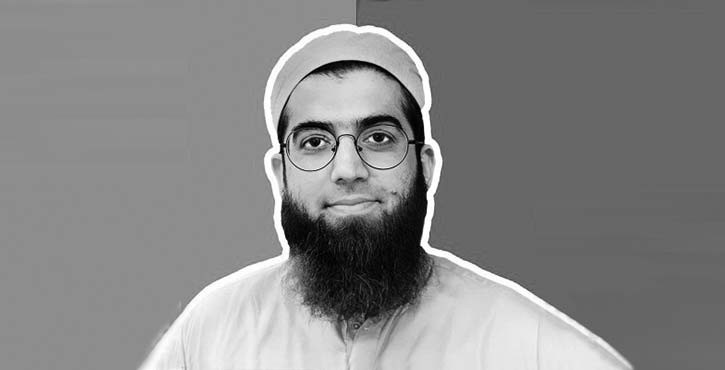 Syed Sair Ali
Cofounder and CEO, Blink Co Technologies
Sair is the CEO of Blink Co Technologies which enable F&B brands, including QSR chains and multi-brand cloud kitchens, with direct online ordering capabilities to improve their profitability by reducing their dependency on aggregators. Blink Co Technologies has raised $4M to date to achieve this goal.
Prior to this, Sair built a VC-funded food-delivery aggregator where he got insights into the food delivery operations and growth. Realizing the lost opportunity for F&B brands to build and grow their direct online ordering channels.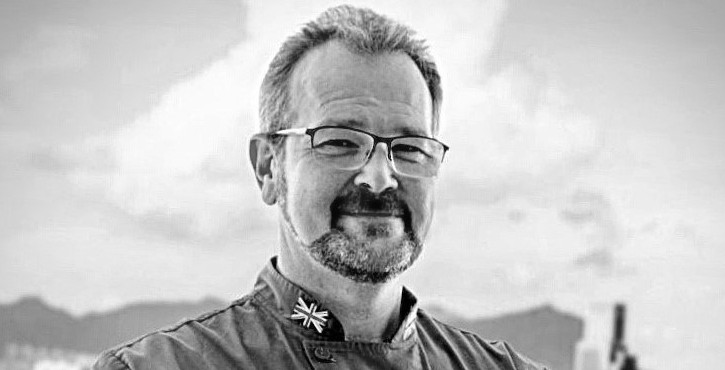 Andrew Twells
Owner of AMT Client Catering Consultancy Ltd
Andy is from the UK and is a multi award winning Chef and Operations Director. He has been working in the catering industry for over 32 years. His career has taken him around the world and given him great insight and opportunities. From industrial bakeries and highstreets brand development, to high net worth Client dining for the richest people in Asia to first in class lounge service, wellness solutions for education and business, large volume events and banqueting, logistic and centralised production solutions. Andy's diverse experience in operational and project management gives him a creative mindset in the art of the possible for any business.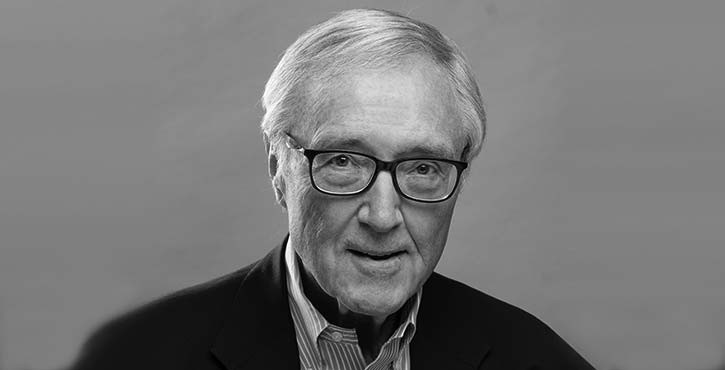 Robert Emerson
Author and Co-founder O2O Gourmet
Robert is an analyst, investor and author in the food industry. During the course of a 40-year career he advised PepsiCo on its acquisitions of both Pizza Hut and Taco Bell. Furthermore he was the largest investor in restaurant companies including Landry's Seafood, Lone Star Steakhouse & Saloon, Morton's of Chicago and Chart House.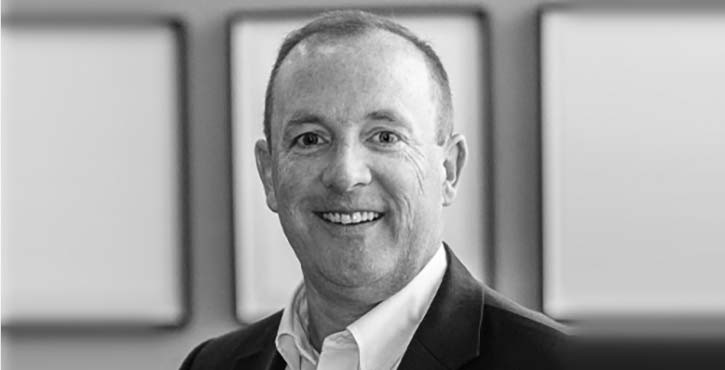 Pete Cook
Founder and president On-Trend Concepts
As Founder and President of OnTrend Concepts, Pete and his business partners organize the leading in-person events in the ghost kitchen industry, including the North American-focused Ghost Kitchen Conference and they have recently launched the International Ghost Kitchen Conference. Pete is also the Publisher of the weekly news aggregator the Ghost Kitchen Digest.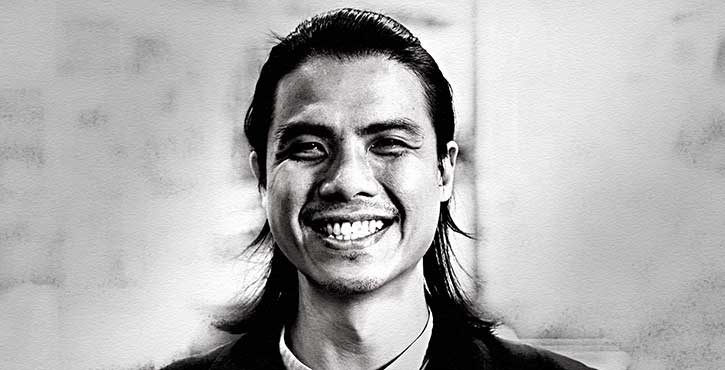 Brandon Kua
Consultant
Brandon is a passionate foodservice, laundry and waste management consultant with over 11 years' experience in creating aesthetic and functional spaces with an innovative edge. He has a creative mindset and enjoys exploring new trends and technology in kitchen decor and design. He is excited about the use of ghost kitchens in nurturing nurture new startups and providing support for multi-site operators. He believes that ghost kitchens are a disruptive trend that will shape the future of the restaurant business, and is excited to engage in a discussion surrounding how ghost kitchens' flexibility can help startups and multi-site restaurants thrive.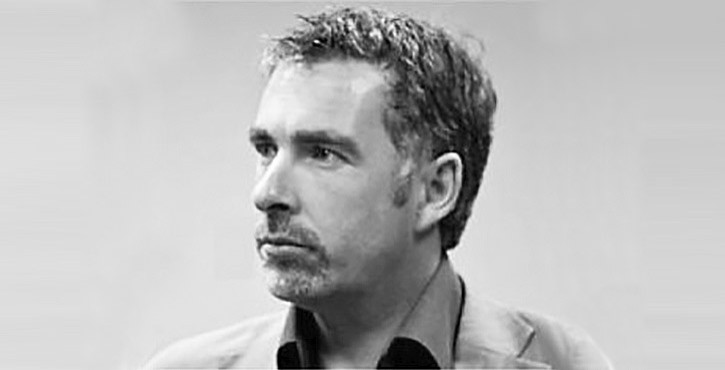 Mark Dempsey
Consulting Director GlobalData Plc
Mark brings over 20 years of experience in the foodservice, retail and FMCG sectors to GlobalData. Mark joined the GlobalData team in 2017 following five years living in Canada where he was an insights leader for PepsiCo and strategy consulting leader for the NPD group. In his role at GlobalData, Mark brings bold thought-leadership to global partners across the manufacturer, retailer and distributor segments.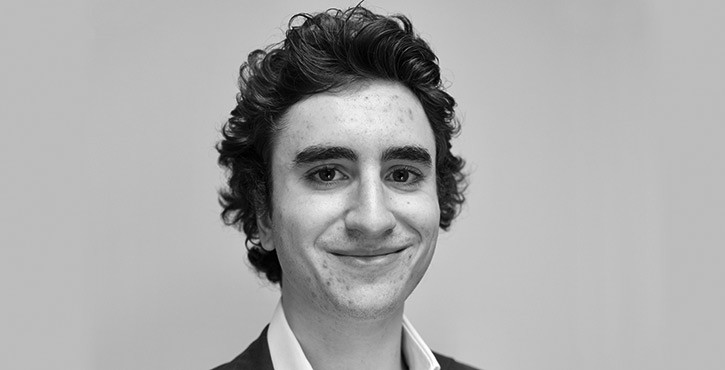 Kristian Tazbazian
Co-Founder / COO of GASTronomous
GASTronomous is passionate about creating the "kitchen of the future" using automation, artificial intelligence, along with integrated software and hardware solutions. They are passionate about creating unique systems, which address the inefficiencies associated of cooking processes, supply chain management, and waste disposal. Through his previous work with start-ups, Kristian has direct experience in implementing innovative technologies throughout various industries.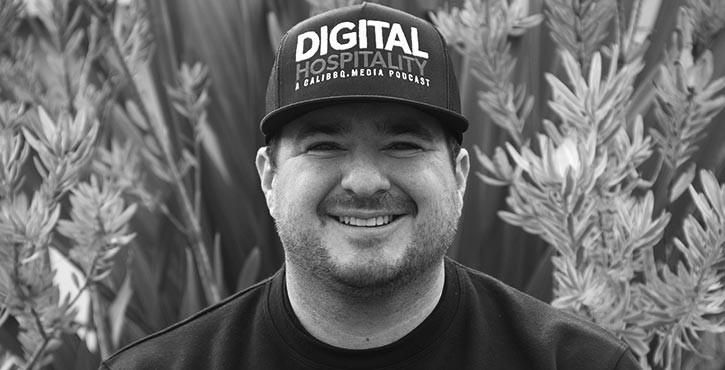 Shawn P. Walchef
Chief Visionary Officer of Cali BBQ Media
Shawn is the founder of Cali BBQ Media, podcast host, and business coach. Since opening Cali BBQ in 2008, his family-run restaurant and media company in San Diego has generated more than $30 million in sales. As a restaurateur Shawn learned to use digital tools and big ideas to stay in business. During the Pandemic, the Cali BBQ Media team developed a scalable plan that is three times more profitable than the traditional full-service restaurant model.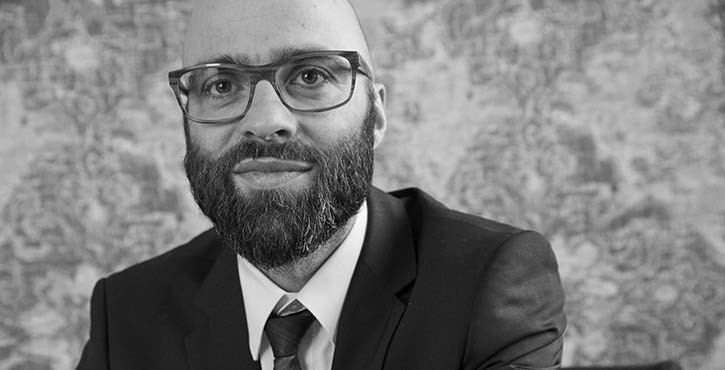 Daniel Gantenberg
Managing Director at Enchilada Franchise GmbH
Daniel has been Managing Director at Enchilada Franchise GmbH since January 2020 and is responsible for the Operations and Concept Management departments. At the same time, Daniel Gantenberg has been Managing Director of GastroExperts, a management consultancy for restaurateurs, since 2016. Prior to that, Daniel himself was a partner and managing director of businesses in the Enchilada Group. Daniel studied Information Management at the University of Koblenz-Landau.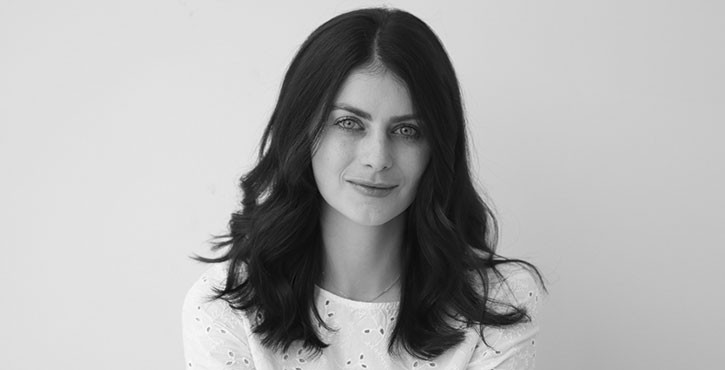 Melina Michna
Co-Founder and CEO nourisha.de
On a mission to make the German food system more convenient, healthy and sustainable, Melina co-founded nourisha, a healthy meal delivery service centered around indulgence, health prevention and longevity. The healthy meal-delivery company made good-for-you, ready-to-eat meals accessible nationwide while offering nutritional guidance to its customers and followers.
Melina studied business administration at DHBW Ravensburg and Columbia University and has a background in the lifestyle und luxury goods industry.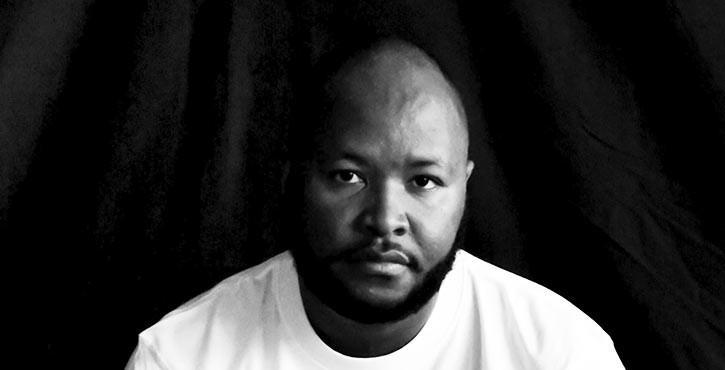 Simele Shange
Co-Founder Jozi Cloud Kitchens
Simele Shange is the Co-Founder and CEO of Jozi Cloud Kitchens, South Africa's biggest ghost kitchen provider. The start-up currently has 2 locations in the heart of Johannesburg and is home to 16 kitchens, taking up over 1000 square meters of retail space, leased out to food entrepreneurs. Simele is also the founder of Jozi Feast, a multi restaurant ordering app that allows consumers to order from any or all their brands, located in their kitchens, currently there are over 20 brands on the Jozi Feast app.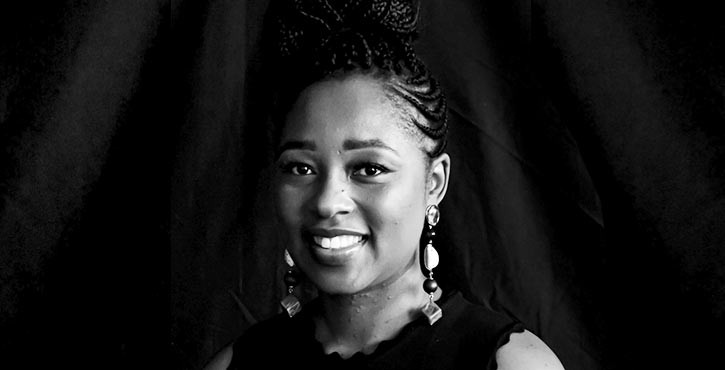 Khalipha Zulu
Co-Founder Jozi Cloud Kitchens
Khalipha has been an investment specialist for over 11 years and holds an MBA from Cambridge. I am an experienced financial professional and I have used this to help build the biggest ghost kitchen facility in South Africa.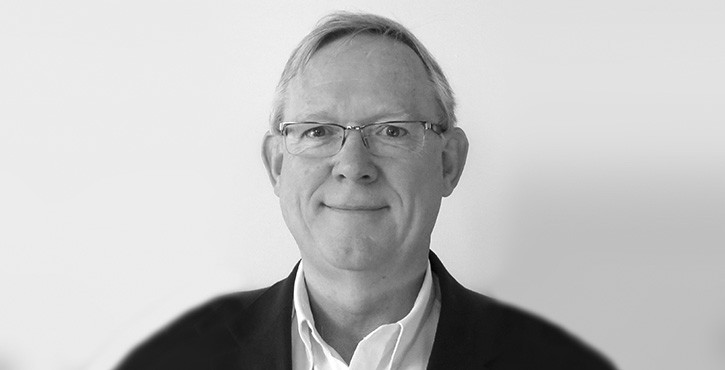 Nigel Bell
Executive Chairman and CEO Adande Refrigeration Ltd
After graduating from Birmingham University as an Engineer, Nigel spent 30 years with Shell Chemicals and affiliates in commercial and general management roles running businesses in different parts of the world. Many of these businesses had high technical and intellectual property content. In 2006 began Nigel Chairing and investing in small growth businesses.
He joined Adande in 2008 and worked with the team to drive revenue growth. Nigel is involved in many aspects of the Adande businesses and is leading in strategic areas, including marketing, licensing and new technology commercialisation. Adande is known for its world leading sustainable refrigerated drawers and, more recently, for the newer, breakthrough technology, Aircell, for open display cabinets.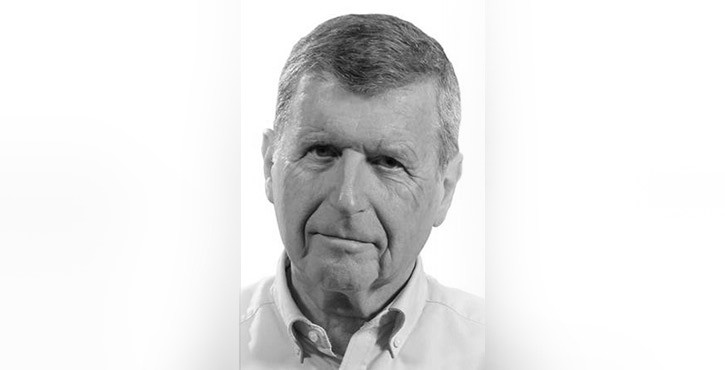 Peter Backman
Food Service & Delivery Consultant
Peter is an expert on the structure and dynamics of the foodservice sector, and its supply chain, in the UK, across Europe, and in other major international regions and countries including the USA and India. He has made a speciality of his involvement in restaurant delivery, dark kitchens and virtual brands. He enlightens senior executives and other people who make significant decisions in the foodservice sector including investors, operators and suppliers to the sector.
Peter is the author of "Restaurants also sell food" – published in London, Toronto and Chicago. He is also a founder and past Chairman of Arena, the UK pan-industry networking organisation that he was instrumental in setting up twenty-five years ago. He is a Fellow of the Institute of Hospitality.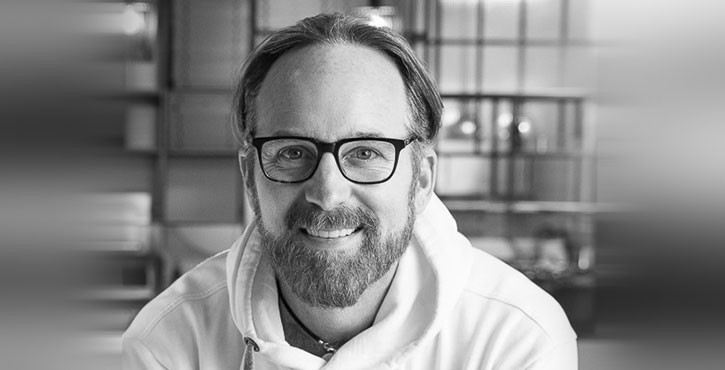 Matthias Schneider
Co-Founder & CEO CloudEatery
Matthias Schneider is a gastro-entrepreneur and passionate gourmet. In the last 20 years he has developed several of his own food brands and advised leading food companies on innovation and digitalization. Matthias has extensive experience in business development, innovation and change management, sales and marketing, and corporate finance, due to his experience as a hospitality specialist for PriceWaterhouseCoopers and Arthur Andersen. He is a founder of several start-ups, mostly in the food and nutrition industry. He is also a speaker at various industry events. Most of all, Matthias is passionate communicator with enthusiastic sales skills and a confident supporter for sustainability and a respectful working culture.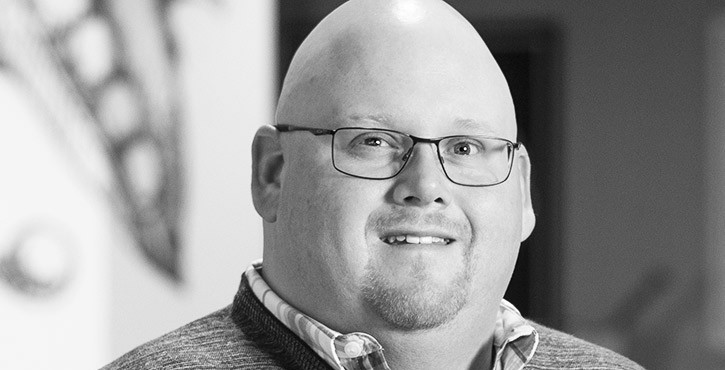 Joseph Schumaker
FCSI, Founder and CEO FoodSpace
After graduating with honors from the California Culinary Academy, San Francisco, Joe co-founded Cosmopolitan Catering in Sunnyvale, CA. Joe left Cosmo in 2015 and started FoodSpace where he and his team consult as experts in kitchen design, foodservice management, food business growth strategy and mentorship.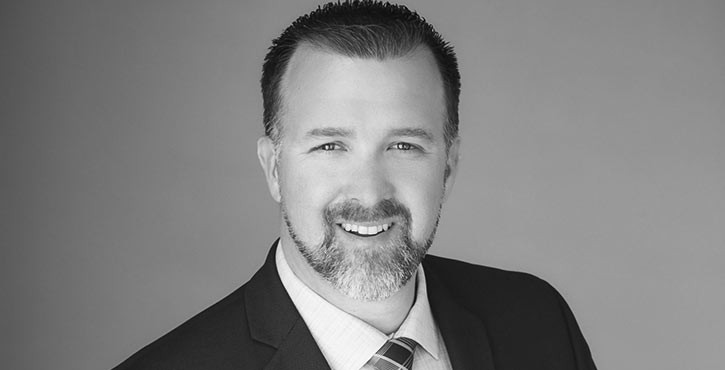 Troy Hooper
Founder & CEO Kiwi Restaurant Partners
With over 25 years of hospitality management in luxury and casual dining, Troy brings a breadth of knowledge and diverse experience. He has built new concepts, redesigned and rebranded existing restaurants and hotels, and improved upon well-established venues throughout the U.S.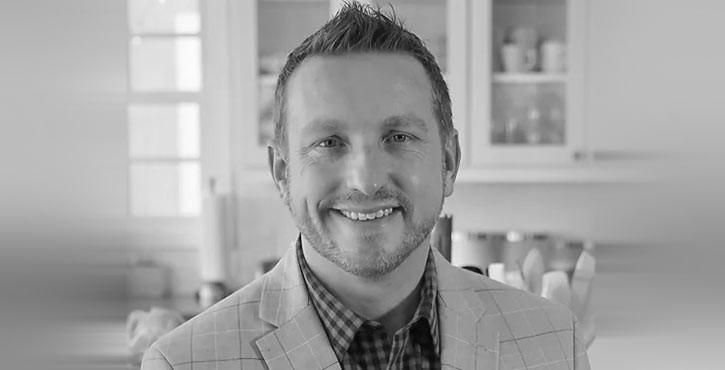 Carl Orsbourn
Best Selling Author/VP Operations, Kitchen United
Carl is a global retail executive who has worked on disruption from within (BP-owned ampm) and from without (GV-backed startup Kitchen United). At ampm, Carl was responsible for repositioning. At Kitchen United, he established the operating model and led customer success by working closely with restaurant partners.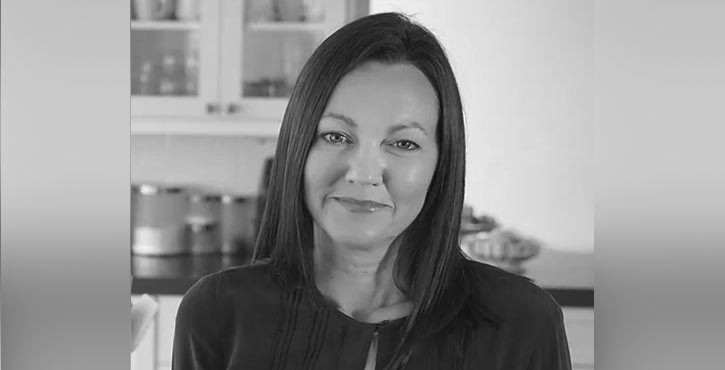 Meredith Sandland
Board Member, Author, Speaker & Advisor
Meredith has spent a decade navigating changing consumer demands and real estate environments for restaurants. As Chief Development Officer at Taco Bell, Meredith reignited unit growth after the 2008-2009 recession. Over the last three years, Meredith has met with every major restaurant company, food-tech company, real estate company, and VC investor who is exploring the online food revolution.
Massimo Noja De Marco
CEO at Piestro - Founder at Kitchen United - BOD at Miso Robotics
Because of his constant pursuit for innovation in the food industry, Massimo made the Top Ten in the 2020 NRN Power List of Restaurant Leaders. After launching Kitchen United in 2017, he drove all aspects of design innovations of KU Kitchen Centers. As KU "Idea Man" Massimo's goal became to design and deliver a perfect workspace for virtual restaurants. With a keen eye for innovation and technology Massimo sits among others on the board of Miso Robotics.
Thierry ROUSSET
Founder & Senior Franchise Consultant
With over 30 years of experience in Franchising and Foodservice, Thierry has worked at top level positions for some of the largest restaurant franchise networks such as Subway, McDonald's, Burger King, as well as more recently for Spanish restaurant group Avanza Foods as GM for their Dark Kitchen & Virtual Brands division. Thierry is also a "Franchise Expert" and founded QSR Consultant® in 2012 to offer his broad experience to franchisors of all sizes.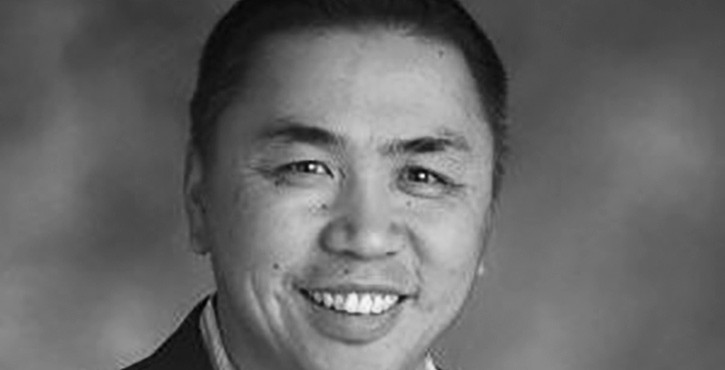 Marc Choy
President at Ghost Kitchen Brands
A senior, well rounded development/franchising executive with over 20 years' international experience. Marc wants to work with brands that are growing and passionate about the impact they have on people's lives. As a franchise brand executive, he has comprehensive experience in franchising (identifying, qualifying, closing candidates), developing target market strategies, recognizing business opportunities, operations, relationship building, and the understanding of what it takes to lead a team to drive brand growth.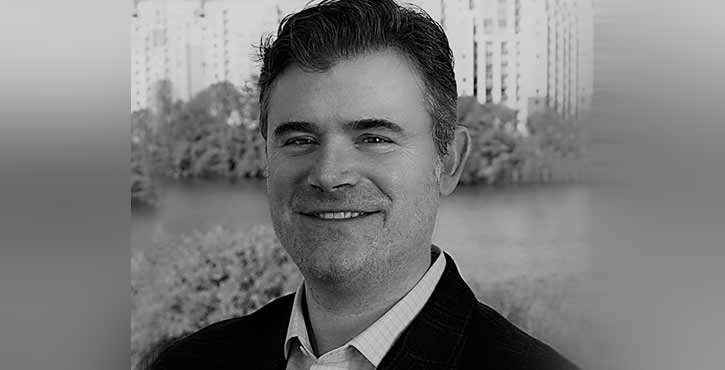 Randy Murphy
OrderB4 - Founder & CEO
Randy has been in technology, multi-unit/brand restaurant operation and delivery logistics for nearly 30 years, and founded the company that developed OrderB4 in mid-2019. OrderB4 is a white-labeled SaaS platform that enables ghost kitchens, virtual restaurant brands and multi-brand operators an all-in-one operations solution. OrderB4 enables Direct to Consumer (D2C) lead generation, multi-brand online ordering, marketplace order integration, order management & internal logistics including KDS, delivery routing, financial payment routing, consumer loyalty, feedback, recovery and remarketing.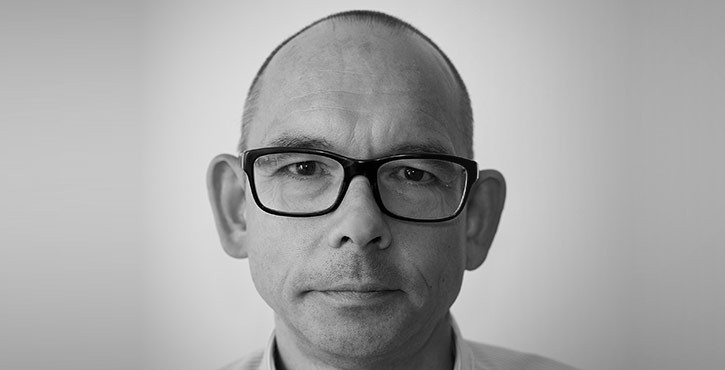 Uwe Lucas
Managing and Planning Director Hakuhodo International Germany
Uwe looks back on almost 30 years of experience as a brand and marketing strategist for global blue chip brands. Eight years ago he joined Japanese agency network Hakuhodo and heads its German and European strategy teams. He believes that the agency's philosophy of sei-katsu-sha – of looking at the whole person rather than just her role as consumer – can help discover new business opportunities in every market. In his speech, he demonstrates how to apply the approach to branding in the ghost kitchen and delivery market.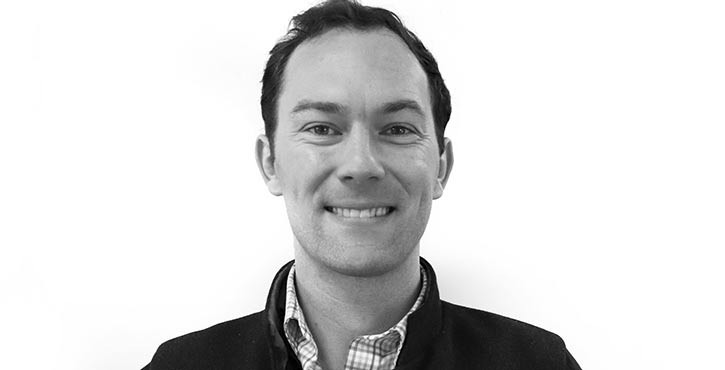 Charlie Farr
Global Head of Delivery Kitchen and 'Dark Store' Divisions at PKL
Charlie has a broad background of working in real estate and building fast-growing start-up businesses. Since the very start, Charlie has been in the ghost-kitchen space, leading the 'Roobox' concept at Deliveroo, which later became known as 'Deliveroo Editions'. Charlie heads up the Delivery Kitchen and Dark Store division at PKL, helping fast-moving delivery apps and operators open up and scale worldwide.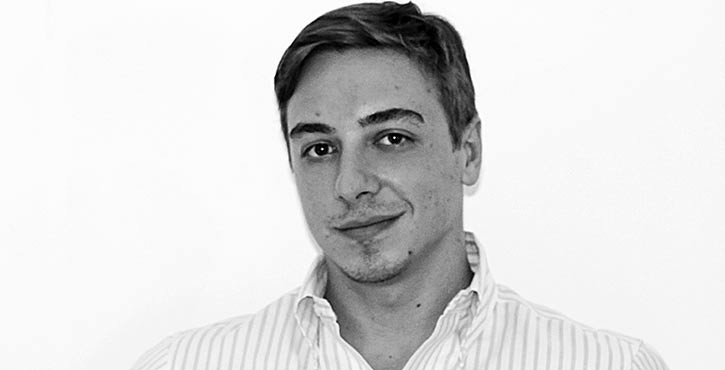 Francesco Cassera
International Operations Specialist at Kuiri
Francesco is co-founder of Kuiri cloud kitchen and started in January 2021 with the first location, and as of now, they have two cloud kitchens in the city centre of Milan with 5 and 8 kitchens each, with more than 15 active brands. Cassera is part of the business development, international operation and intelligence officer at Kuri.
Find out more.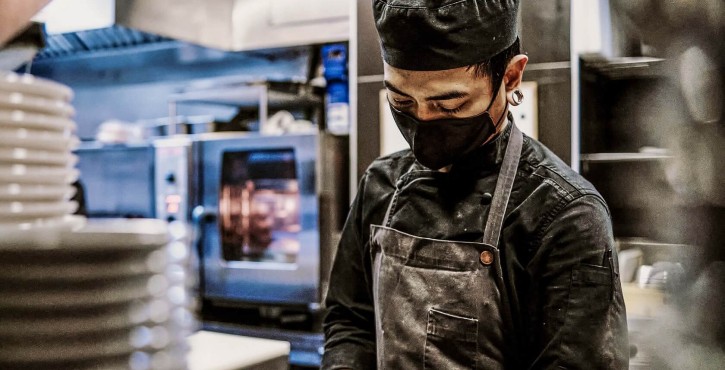 All about Ghost Kitchens: Finding the ideal set-up.
Ghost kitchens were already a strong trend before Covid-19 turned the world upside down. A Trend Talk webinar from Rational debates their place in the foodservice offering of the future.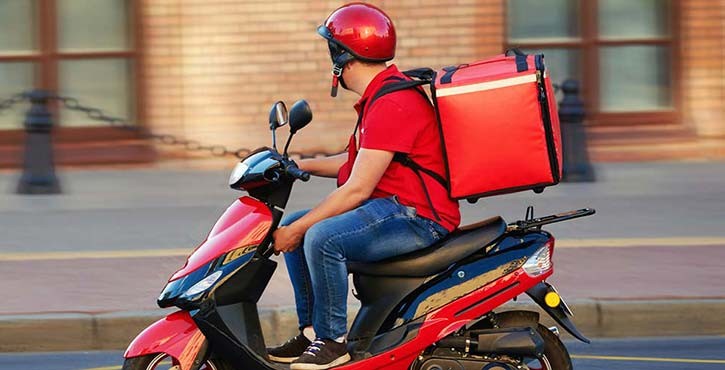 Ghost kitchen. Fast & flexible. Like your business.
Once you know the rules. You leave the game as the winner. They are shooting up like mushrooms and they are the new stars in the gastronomy sky, known for innovation and flexibility. Ghost Kitchen, Dark Kitchen, Cloud Kitchen.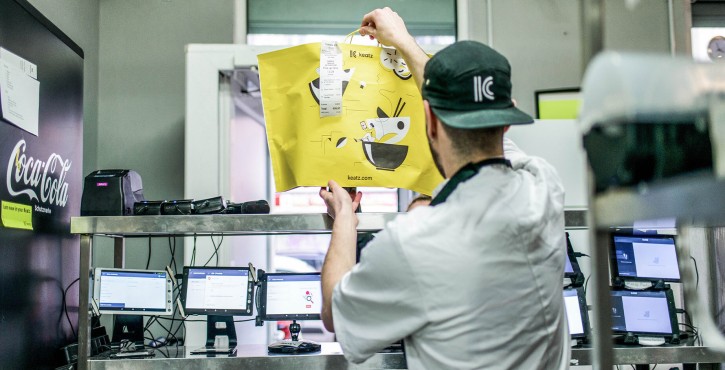 Inside a Ghost kitchen: "Trends change very quickly"
Food delivery means eating what you want, wherever and whenever you want it. It's a huge market already, and these days, it's practically exploding. One fairly cool new resulting development: ghost kitchens.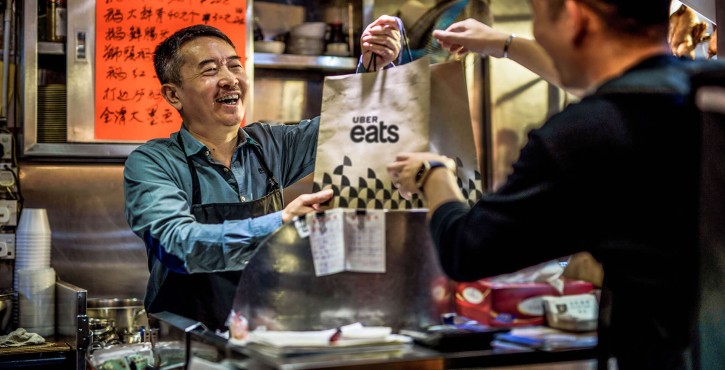 Dark kitchen – gastronomic revolutionaries
Abandoned parking lots in the shadows of tall bridges, romantic industrial settings, skylines… is this really where the gastronomic revolution is going to happen? Here, among the shipping containers that blend harmoniously into the desolate landscape? Of course!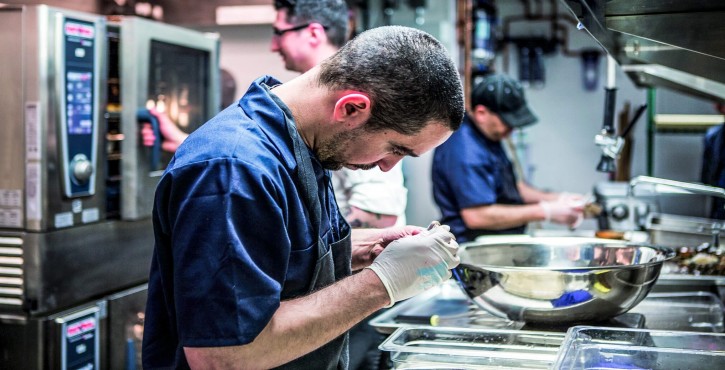 Ghostly growth: the rise of dark kitchens
The growth of dark or ghost kitchens has accelerated in this challenging year as the delivery-only concept has provided foodservice operators with a different way to trade during the pandemic.