! -- *%%%%%%%%%%%%%%%%%%%%%%%%%%%%%%%%%%%%%%%%%%%%%%%%%%%%%%%%%%%%%%%%%%%%%%%%%%%%%%%%%%%%%%%%%%%%%%%%%%%%%%%%%%%%%%%%%%%%%%%%%%%%%%%%%%%%%%%%%%%%%%%%%%%%%%%%%%%%%%%%%%%%%%%%%%%%%%%%%%%%%%%%#, .%%%%%%%%%%%%%%%%%%%%%%%%%%%%%%%%%%%%%%%%%%%%%%%%%%%%%%%%%%%%%%%%%%%%%%%%%%%%%%%%%%%%%%%%%%%%%%%%%%%%%%%%%%%%%%%%%%%%%%%%%%%%%%%%%%%%%%%%%%%%%%%%%%%%%%%%%%%%%%%%%%%%%%%%%%%%%%%%%%%%%%%%%%%%%%%%%%# %%%%%. *%%%%* (%%%( %%%% %%%% #%%% %%%% ,#(##########(/*. .###########, ,###################### (####### ,#############/ ####### #######, ###########/ (#######. #%%% %%%% ,###################( #############. ,###################### (####### ( (#################( ######### #######, #############/ ########. #%%% %%%% ,#####################/ ############### ,#####(################ (####### *%%%/ ################### ##########( #######, (##############. ########. #%%% %%%% ,#######/ ######## ########.######## .######(# (####### %%%%%%%. #. (########( ############# #######, *#######,######## ########. #%%% %%%% ,#######/ (#######. /#####(#. .#######( .######## (####(* %%%%%%%%%%%. (#######/ ############### #######, .#######* ######## ########. #%%% %%%% ,#######/ #(##########/ ,#######, *#######/ .######## (###( /%%%%%%%% ,############## /###################, #######( #######( ########. #%%% %%%% ,#######/ ##########/ #######( /#######. .######## (####### %%%%%%%%. /#######(## *#####/ #(############, ######## ,#####(#/ ########. #%%% %%%% ,#######/ ##(####### ######## (############# .######## (####### /%%%%%%%%%( /%( #######. #######/ (###########, (####### ,#############, ########. #%%% %%%% ,#######/ ########* ######## *(############## .######## (####### .%%%%%%%%%%%%%%%%%%* ###, #######/ (#########, /#######,.###############. ##################( #%%% %%%% ,#######/ ################, .#######( .######## (####### .%%%%%%%%%%%%%%%%%%. #######/ (#######,,#######* ######(# ##################( #%%% %%%% .*******, **************, .*******, ******** ******** (%%%%%%%%%%%#. *******, ******.******** *************************** #%%% %%%% #%%% /%%%# %%%% #%%%%/ %%%%%. #%%%%%%%%%%%%%%%%%%%%%%%%%%%%%%%%%%%%%%%%%%%%%%%%%%%%%%%%%%%%%%%%%%%%%%%%%%%%%%%%%%%%%%%%%%%%%%%%%%%%%%%%%%%%%%%%%%%%%%%%%%%%%%%%%%%%%%%%%%%%%%%%%%%%%%%%%%%%%%%%%%%%%%%%%%%%%%%%%%%%%%%%%%%%%%%%%* -->

iCombi Pro XS
Capacity: 6 x 2/3 GN
Number of meals per day 20-80
Electric

iCombi Pro 6-1/1
Capacity: 6 x 1/1 GN
Number of meals per day 30-100
Electric/Gas

iCombi Pro 6-2/1
Capacity: 6 x 2/1 GN
Number of meals per day 60-160
Electric/Gas

iCombi Pro 10-1/1
Capacity: 10 x 1/1 GN
Number of meals per day 80-150
Electric/Gas

iCombi Pro 10-2/1
Capacity: 10 x 2/1 GN
Number of meals per day 150-300
Electric/Gas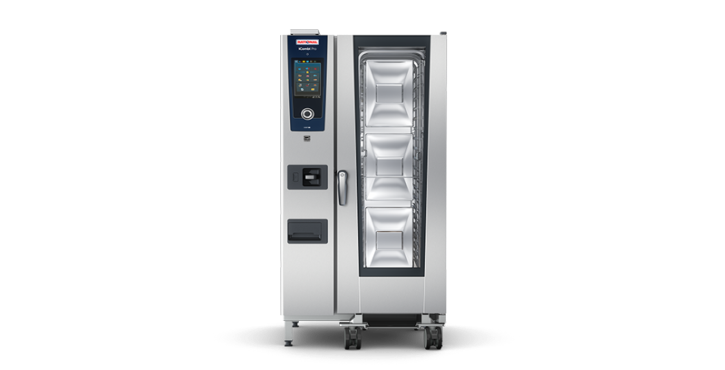 iCombi Pro 20-1/1
Capacity: 20 x 1/1 GN
Number of meals per day 150-300
Electric/Gas
iCombi Pro 20-2/1
Capacity: 20 x 2/1 GN
Meals per day: 300-500
Electric/Gas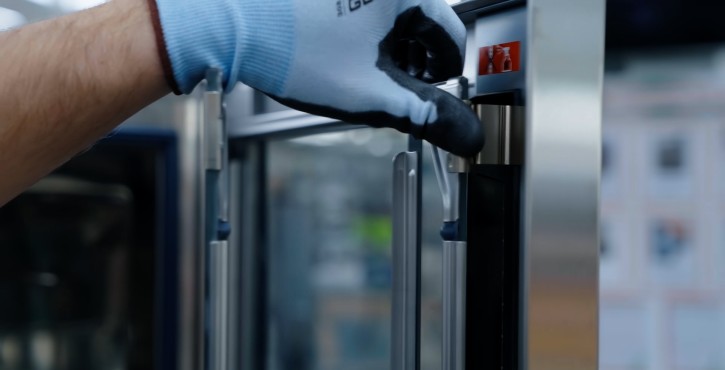 Your investment.
Your peace of mind.
Savings in operating and maintenance costs, and in descaling. Resulting in a longer service life. Together, this makes a safe investment.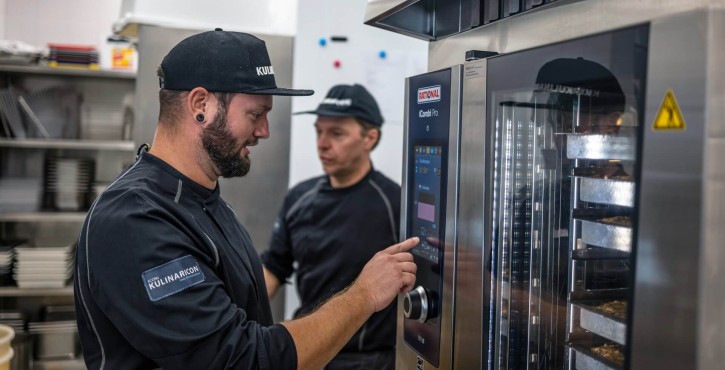 Simple to use.
For Everybody.
Intuitive, individual and connected – these are the characteristics of the iCombi Pro's operating concept. This makes induction times short.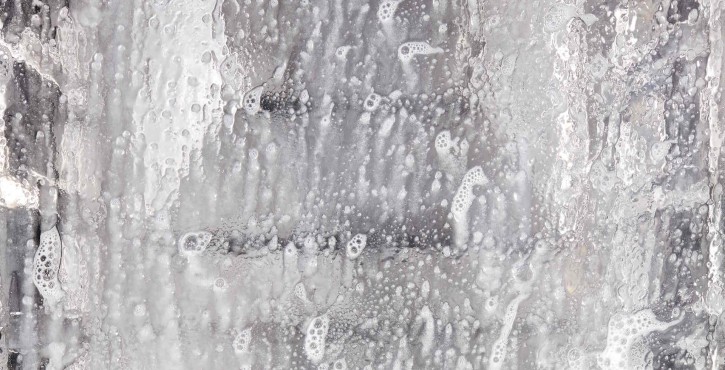 Clean.
Just like new.
Automatic cleaning, phosphate-free cleaner, HACCP data recording. Everything for hygienic safety. Their kitchen's hygiene is in great hands.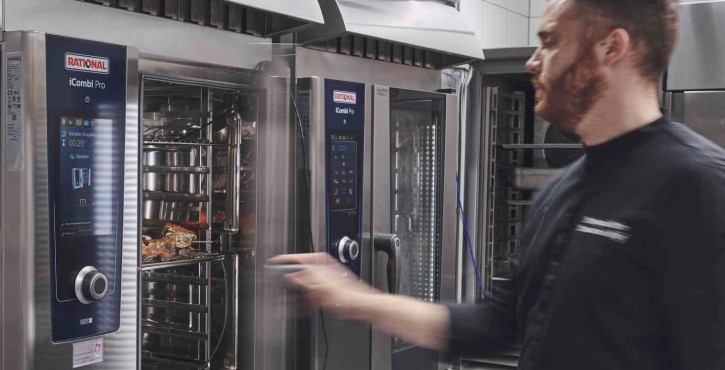 Efficient workflows.
For your team.
Preparation time, preparation sequence – it all runs smoothly. With overnight cooking, mixed loads and standardised quality.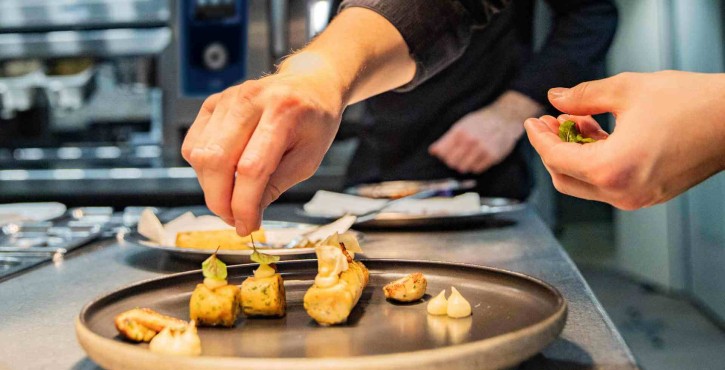 Amazing results.
For your guests.
Colour, texture, evenness across all racks, preservation of nutrients and vitamins – always the same, always good.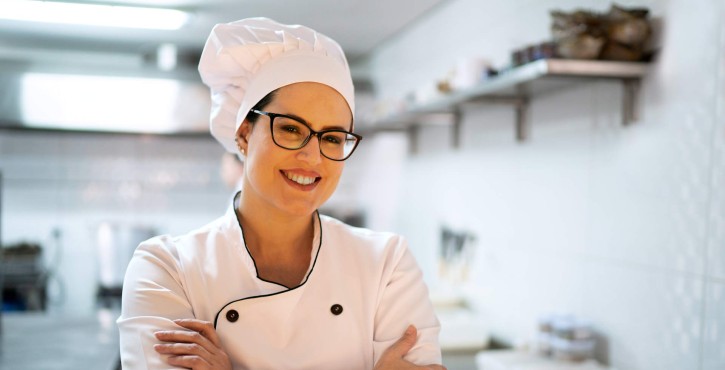 Saves time.
Your time.
Takes off the pressure, works efficiently, is productive and reliable - the iCombi Pro does it all.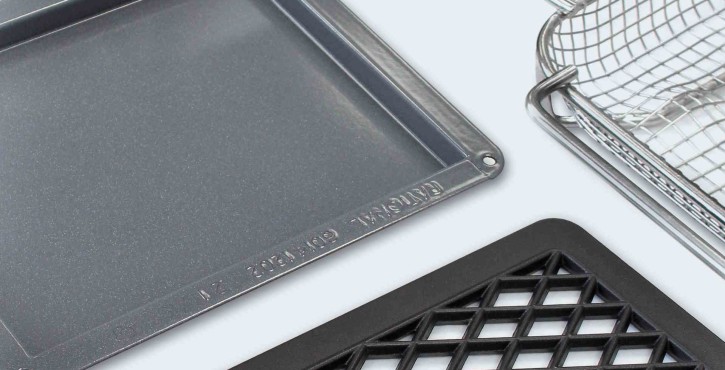 Accessories for the iCombi Pro.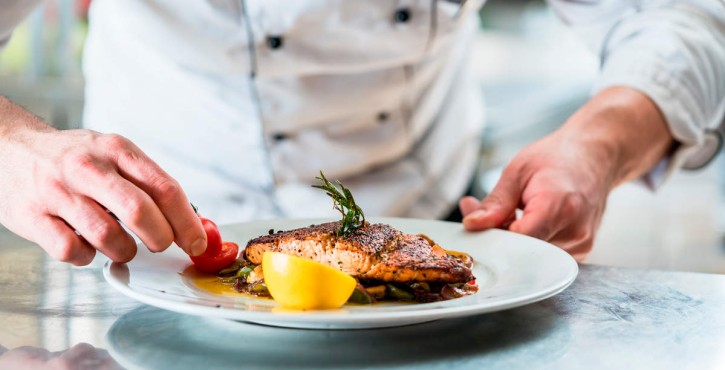 Experience the iCombi Pro live.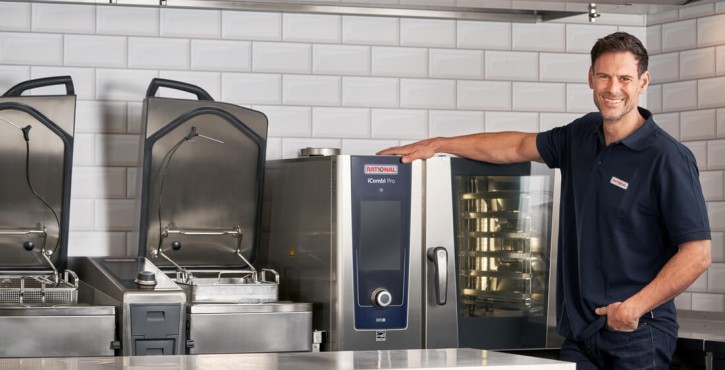 10 years availability
of service parts.
RATIONAL guarantees 10 years of availability of all listed service parts. This means you benefit from a long service life, increase planning reliability and guarantee minimum downtimes.